Skip to main content
Site updates, new layout
Published: 08-05-2019 | Author: Remy van Elst | Text only version of this article
Table of Contents
---
This site is generated with my self-written open source static site generatornamed ingsoc (named after 1984). I've updated the layout of the websiteto be less cluttered, allowing you to get to the content much faster.
Inspired by my recent gopher adventures I decided to do away with the2 column layout (drop the sidebar with menu) and have a smaller header withessential links. On mobile this makes a huge difference in scrolling, on thedesktop it looks less cluttered.
The Gopher site is just a list of articles with a nice header and a fewlinks to the about page and other Gopherholes. I wanted to replicate thatlayout on the web site, but with a little bit of styling to make it look nicer than just plain text.
If you read these site update articles, please let me know. I'd like tohear your opinion on the new layout.
If you like this article, consider sponsoring me by trying out a Digital OceanVPS. With this link you'll get $100 credit for 60 days). (referral link)
I sometimes write updates on new changes in ingsoc, those articles can be found
here. The last large layout update was over a year ago.
Mobile side by side
The previous layout was reasonably responsive, it scaled to smaller devices.The menu and sidebar appeared before the actual content on mobile, requiring youto scroll down quite a bit. The current layout has the content right there.
Desktop side by side
On the desktop the sidebar with the menu and sponsors has disappeared. It's nowin the header. The sponsor image is replaced by text in the articles.
This was the previous layout: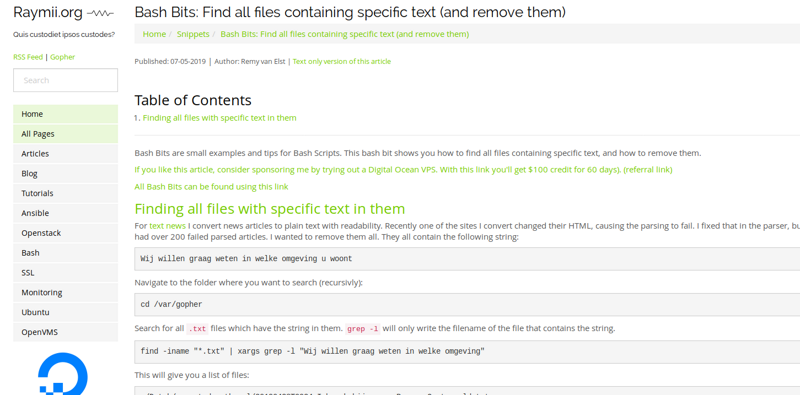 This is the current layout: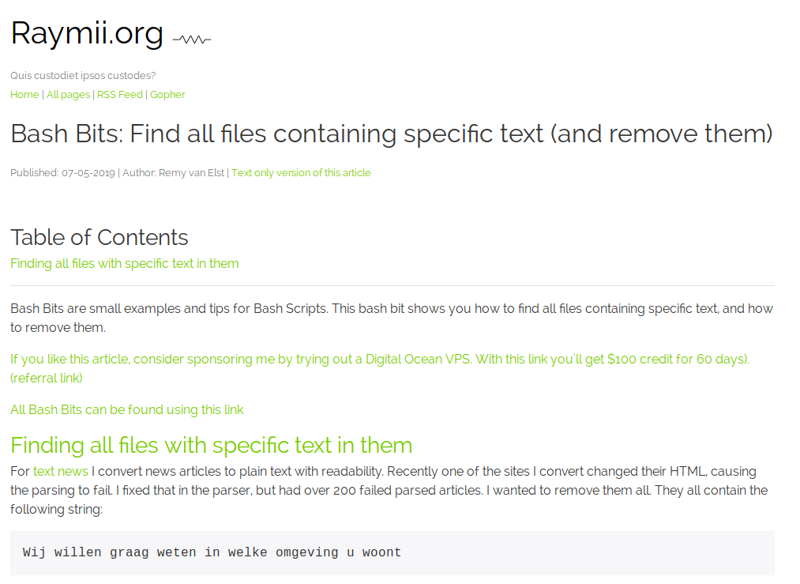 Small improvements
The overview page now has a count: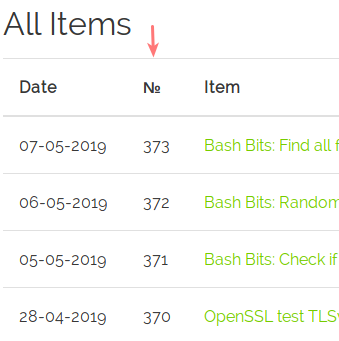 If an article is updated after publishing, this is now shown, both on the siteas well as the RSS feed: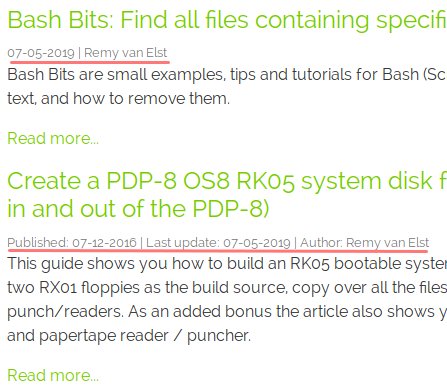 The tags for an item are now comma seperated and the search bar has moved down: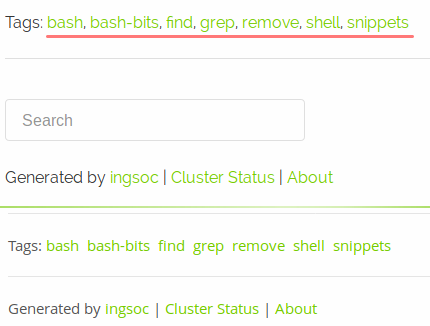 Tags:
blog
,
cli
,
ingsoc
,
python
,
raymiiorg
,
server
,
site