Skip to main content
Ansible - create playbooks and role file and folder structure
Published: 08-09-2016 | Author: Remy van Elst | Text only version of this article
❗ This post is over five years old. It may no longer be up to date. Opinions may have changed.
Because I always forget which folders and files go into a playbook folder. Based on the best practices page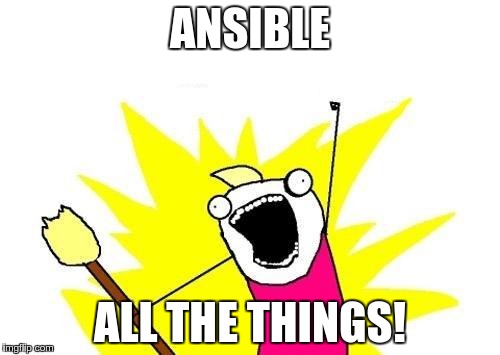 I'm developing a desktop monitoring app, Leaf Node Monitoring, open source, but paid. For Windows, Linux & Android, go check it out.

Consider sponsoring me on Github. It means the world to me if you show your appreciation and you'll help pay the server costs.

You can also sponsor me by getting a Digital Ocean VPS. With this referral link you'll get $100 credit for 60 days.


To create a new Ansile project:
mkdir -p new_project
cd new_project
# inventory and master playbook
touch production staging site.yml 
# folders
mkdir -p group_vars host_vars library filter_plugins

To create a role with all the folders (role is named common):
mkdir -p roles/common/{tasks,handlers,templates,files,vars,defaults,meta}
touch roles/common/{tasks,handlers,templates,files,vars,defaults,meta}/main.yml

Tags:
ansible
,
python
,
snippets